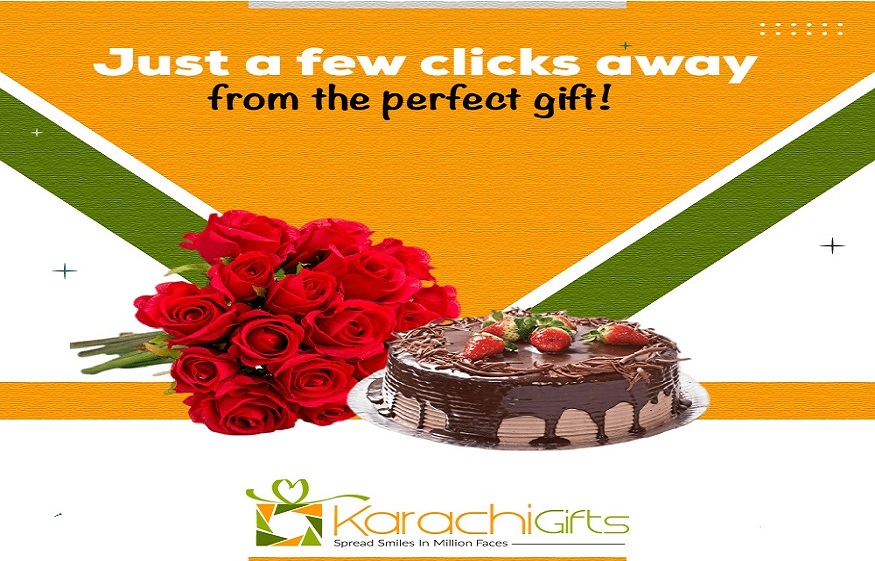 A Guide to Sending Delicious Cakes in Karachi
Introduction
Karachi, Pakistan Largest city is known for its lively society and diverse population. People of Karachi love to celebrate occasion and events and one of the best ways to celebrate unusual event in Karachi is by sending a delicious cake to your loved ones. Whether it's a birthday, anniversary, or any other wonderful moment, a cake can be the perfect piece to express your warm wishes. In this article, we'll guide you through the method of sending cakes in Karachi, exploring a variety of options and tips to ensure a wonderful experience for both you and the recipient.
Choose the Right Bakery
The very first step in sending a cake to Karachi is choosing a trustworthy bakery. With several bakeries and confectioneries in the city, it's essential to decide one that offers quality and reliability. Look for bakeries with a excellent reputation for freshness, taste, and customer service. Some popular choices include Pie in the Sky, Delizia, and Hobnob Bakery.
Browse Cake Options
Once you've chosen your favorite bakery, it's time to explore their cake offerings. The majority of bakeries in Karachi have a various range of cakes, from classic flavors like chocolate and vanilla to more striking options like red velvet and cheesecake. Consider the recipient's taste and any nutritional restrictions you may have when selecting the perfect cake.
Order Online
In today's digital era, ordering a cake in Karachi is so much easy and convenient. Many online gifting websites offers online ordering of these top bakeries in discounted rates. Here are the steps to follow when placing an online cake order:
Visit the website or app.
Browse the cake options and select the one you want.
Specify the cake size, flavor, and any customizations like a personalized message.
Provide delivery details, including the recipient's address and contact number.
Choose a delivery date and time that suits the occasion.
Payment and Confirmation
After filling in the essential details, you'll proceed to the payment section. Most websites in Karachi accept online payments through different methods, such as credit/debit cards, digital wallets, and bank transfers. Once your payment is confirmed, you should receive an order confirmation email or message with the order details, including the delivery date and time.
Delivery Options
When sending a cake to Karachi, you'll have several delivery options to choose from:
Same-Day Delivery: Perfect for last-minute surprises, some bakeries offer same-day delivery for orders placed within a specific time frame.
Scheduled Delivery: You can schedule the delivery for a future date and time, ensuring your cake arrives precisely when you want it to.
Midnight Delivery: To make birthdays and anniversaries extra special, some bakeries offer midnight delivery options.
Keep Track of Your Order
It's a good practice to stay updated on the status of your cake order. Many websites provide tracking information so you can check the progress of your delivery. This helps ensure that your cake reaches its destination on time and in ideal condition.
Add a Personal Touch
To make your cake delivery in Karachi even more extraordinary, consider adding a personalized message or a small gift along with the cake. This gesture will show your thoughtfulness and make the occasion even more brilliant for the recipient.
Be Mindful of Weather
Karachi's weather can be quite hot and humid, particularly during the summer months. It's essential to select a bakery that takes safety measures to ensure the cake remains fresh and intact during transit. Some bakeries use unique packaging and temperature-controlled delivery vehicles to maintain the cake's quality.
Conclusion
Sending a cake to Karachi is a wonderful way to celebrate extraordinary moments with your loved ones, even when you're far away. By choosing the right website and correct bakery, exploring cake options, and following the ordering and delivery process, you can ensure a seamless and pleasant experience for both you and the recipient. So, go ahead and extend joy and sweetness by sending a delectable cake to Karachi on your next celebration.